JOIN TODAY!
Become an ACA member today and start enjoying your hobby to the fullest!
Donations to ACA funds!
Give tax deductible donations to ACA conservations funds!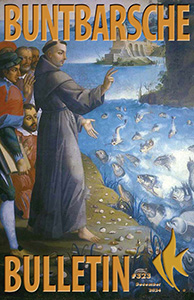 Buntbarsche Bulletin is the Journal of the American Cichlid Association.
As a member, you have access to the entire archive of PDFs, or you can buy a USB to be sent to you. Many back issues also available.