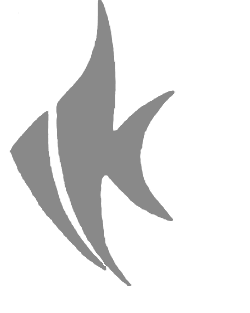 Editor: Alan R.De Angelo
Greetings and Salutations!
As you may have noticed, this is a quick additional October Newsletter just to remind/inform you of a few things.
VOTE!
You should have received an e-ballot with five candidates running for four BOT positions. If you have not voted yet, please take the time to do so. If you have not received a ballot, please contact Daryl Hutchins and he will correct the problem.
Voting is open until Midnight (CDT) November 15, 2015.
Aquatic Experience Chicago
The main purpose of this additional newsletter is to retell the fact that the ACA will have a booth at the Aquatic Experience Chicago this year that will be manned by several of the BOT and cadre. The Aquatic Experience is in its third year and is growing every year. I will have attended all three and look forward to future events. It is not to be missed. The AE is an awesome assemblage of manufacturers, livestock suppliers, clubs and other aquarium-related businesses, all under one roof. This includes a number of talks concerning both the hobby and the business side of the aquatic industry. It is truly impressive.
I mentioned the Aquatic Experience in the last ACA NEWS and I am doing it again so you can better plan to attend. While you are there, be sure to stop by the ACA booth and say Hi! We would like to meet with you and get your feedback on so many aspects of the ACA and the cichlid hobby in general. The Aquatic Experience is being held November 6-8 in Schaumburg, IL. Learn more at aquaticexperience.org. By the way, room rates are very reasonable and there is a lot to do in the area for the family, too.
Remember, in 2016 and 2017 the ACA will be hosting an All-Cichlid Show during the Aquatic Experience so get your prize specimens ready. Hopefully, I will see you there!
Articles
If you have any articles, tidbits, photos or editorials that you think would be pertinent to other cichlidophiles, please submit them to our fearless Editor, Daryl Hutchins:[email protected]. I know that many of you are quite active on the FB pages and have a lot of knowledge to share. Please do so with us all in the pages of BB.
Ohio Cichlid Extravaganza 2015
The Ohio Cichlid Association is hosting its 2015 Extravaganza on November 20-22 in Strongville, Ohio. After the Aquatic Experience, continue to satiate your fall cichlid appetite with OCA. More information can be had at ohiocichlid.com.
Club Events
If your club is having an event that you would like listed in the ACA NEWS please send me a notice to [email protected] Don't forget to vote! I hope to see you at the Aquatic Experience in a few weeks.
Take care,
Alan